Introduction to the Program
Have A Gay Day over the years has helped with locating shelter and housing for LGBTQIA+ members of the Community and our allies.  We have helped connect rooms, transportation, and shelter with those in need.  Our current program is unfortunately not a long term solution to the issues the Community faces but every day a member of the LGBTQIA+ is safe matters.   
You must consider that while a homeless shelter seems like a general answer, for the LGBTQIA+ Community it may be deeply problematic and also may be dangerous.  
Many worry that they will need to go back in the closet in order to receive
non-discriminatory resources and care. They also have concerns that their non-LGBTQIA+ peers will stigmatize and bully them.  Also that staff will not be trained properly and will not have the resources or policies in place to protect them.  


Qualifications of the Program
There are no age restrictions for this program but this program is currently available only to adults based on the fact that legally in the State of Ohio a parent may not kick out their child. Kicking out a child is known as abandonment and to any person being removed from their house should contact an advocate.
Currently this program is focused for assistance in Montgomery County in the Dayton Ohio area. There may be exceptions to this within the State of Ohio based on a case by case review of the board of the organization.
An application must be completed online or in person for this program. The application may be reviewed and decision determined same day but may take a few days to complete based on the request.
The focus of this program will be on emergency temporary housing such as a hotel or if the organization has access to a room or referral to a network of volunteer hosted spaces but may also allow for other specific items such as a tent, bus pass, or crisis need fulfillment. The organization will determine the allotted grant and disbursement of grant based on the current policies set in place.
The applicant will be referred to other LGBTQIA+ and other inclusive emergency resources and must also reach out to those resources during the consideration process. While we work to refer to spaces that are safe for all, we can't guarantee these referrals based on staffing or clients or situations of other organizations or programs.
This program is only made available once per calendar year per household at this time once approved for any funding or services. The services vary and may be financially set by Have A Gay Day but may require the individual receiving services to register as example checking in for a hotel.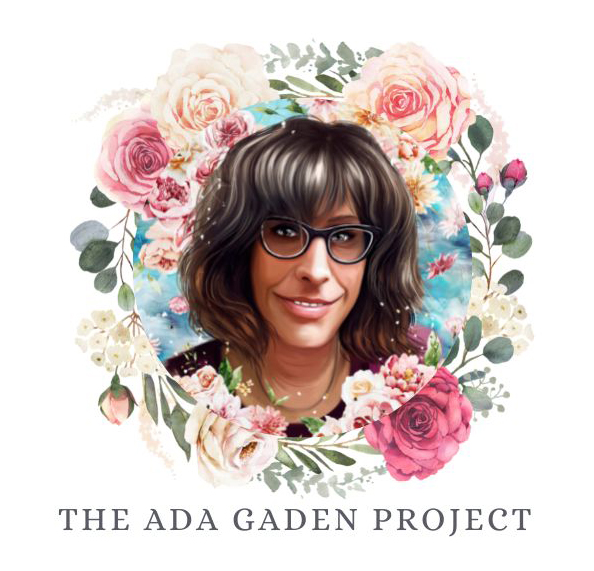 Ada Swart Gaden, passed away on April 29, 2022. She was born in Austin, Texas on April 7, 1975. She grew up in Williamson County, Texas and attended Leander High School. Ada attended Sul Ross State University in Alpine, Texas where she graduated Magna com Laude with Bachelor of Arts and Master's degree in History. Ada was a historian and a student of the human experience. She loved history, art, music, Karaoke, and dogs, especially Pugs. Ada was a very talented artist. She will always be remembered for her unique and wonderful sense of humor. 
These words alone will never fully describe how amazing Ada was and is.  She would give you everything she had and opened up her couch and home to anyone in need.  She would give you everything even if she didn't have it to give just to see you thrive.  That being said there were times when Ada faced the world and the world wasn't kind.  There were moments when humanity should have been slower to judge and faster to be kind.  
The Ada Gaden Project is about being slower to judge and faster to be kind.  It is also about being multi-faceted and changing and growing based on the needs of the community and as we learn we will change to fill the need.  There were moments that Ada fought to live and thrive and it is beyond fitting that Have A Gay Day as an organization she volunteered with would name this program for her. 
The resources listed may not have LGBTQ+ safe space policies and while they are listed on our site we can not guarantee the level of services they provide or how they will treat someone that identifies within the LGBTQ+ Community.  While we hope for inclusiveness, simply saying they don't discriminate is far easier said than done.  If there are additional resources that should be added please let us know.   
Homelessness Prevention
 
Rental Assistance Resources 

Montgomery County Emergency Rental Assistance Program 

As part of an emergency COVID-19 relief bill passed in December 2020, Montgomery County has nearly $16 million available to help individuals and families with their rent costs. This funding can help cover up to 12 months of back rent and up to 3 months of future rental expenses. 

To be eligible, at least one individual in the household must meet one of the following criteria:
Have qualified for unemployment benefits or can attest in writing that they have experienced a reduction in household income, incurred significant costs or experienced other financial hardship due to the pandemic

Demonstrate a risk of experiencing homelessness or housing instability

Have a household income below 80% of the area median income

To apply for rental assistance, call the United Way's Helplink at 211 or (937) 225-3000.




Miami Valley Community Action Partnership Home Relief Program 
https://miamivalleycap.org/application-portal/

Mortgage Assistance Resources 
Homeownership Center Mortgage Assistance Program 


Homeless? Need Shelter?

Montgomery County Shelter & Outreach Providers

Daybreak
605 S. Patterson Blvd. 
Dayton, OH 45402
24-hour emergency shelter for youth ages 10-21. 
Crisis Hotline: (937) 461-1000
Administrative Offices: (937) 395-4600

Gettysburg Gateway for Men 
1921 S. Gettysburg Ave. 
Dayton, OH 45417
24-hour emergency shelter for single men. 

Contact: (937) 222-7350

PATH Street Outreach 

Outreach to single adults and families who are living on the street or unsheltered places. 

Contact: (937) 263-4449 ext. 410

St. Vincent Gateway for Women & Families 

120 W. Apple Street
Dayton, OH 45402
24-hour emergency shelter for single women and families, including families with children and families without children
.
 
Contact: (937) 461-7837

YWCA Dayton Domestic Violence Shelter 

24-hour shelter for victims of domestic violence, sexual assault, stalking, and human trafficking. 

Crisis Hotline: (937) 222-SAFE (7233)
Email: dvcrisis@ywcadayton.org