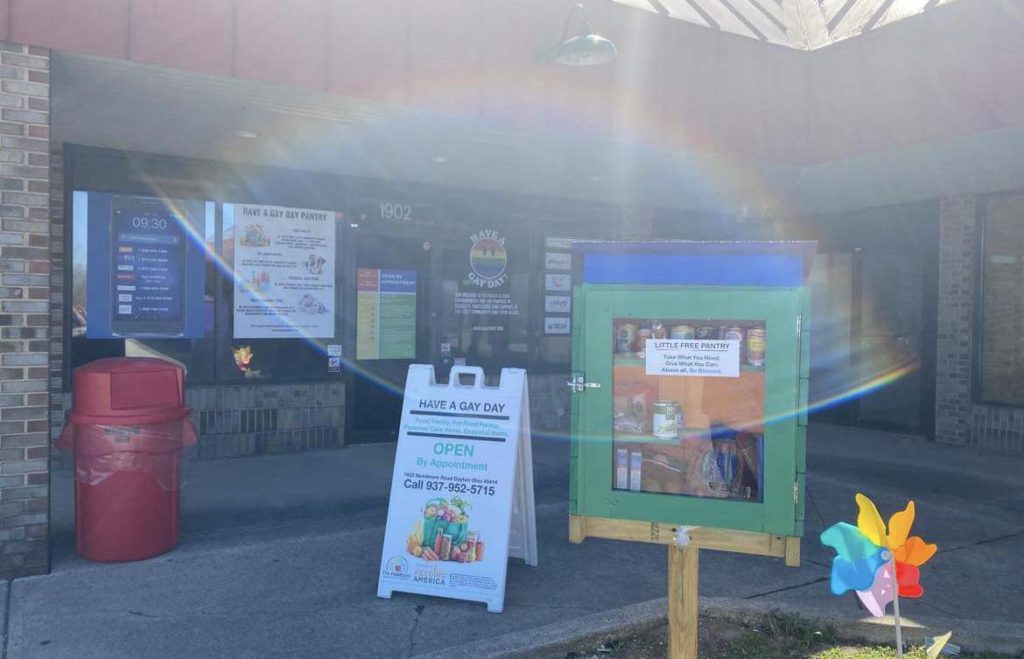 Have A Gay Day has been providing valuable support to the LGBTQ+ community since its inception in 2015. From a humble physical location which was entirely volunteer run, it has grown considerably over the years, by continually expanding and adding an array of services. At present, it boasts a wide range of offerings aimed specifically towards the LGBTQ+ community and its allies, thereby promoting greater inclusivity and diversity across the board. As the organization continued to grow and cater to the needs of the community, it decided to hire its very first paid position for the role of Admin Assistant in the Spring of 2023.

It is important to note that the Community Center remains open depending on the availability of volunteers, who are at the heart of the organization and its operations. Despite being tailored towards the LGBTQ+ community and its allies, all are warmly invited and welcome to benefit from its various services. Overall, the Have A Gay Day Community Space and Services offer a much-needed safe haven where people can come together, connect and celebrate diversity in all its forms.
The Lending Library
Hello and welcome to our community book exchange! We're glad that you're here and want to make sure you have all the information necessary for fully enjoying this resource. As a part of our book exchange program, we have a vast range of books available for you to take or leave, completely free of charge. We understand that everyone has different tastes and preferences, so please feel free to look through our collection and take the books that interest you.
However, we do want to note that some books in our collection may contain mature themes or outdated language, so please keep this in mind while browsing and choosing books. We make sure everyone feels comfortable and safe using this resource.
To ensure that everyone has a chance to benefit from our community book exchange, we kindly ask that you limit yourself to taking one or two books at a time. This will give others the opportunity to enjoy the books as well.
If you don't see the book you're seeking, please don't hesitate to leave us a note. We value feedback from our community and we'll do our best to fulfill your needs.
Thanks for participating in our community book exchange program, and happy reading!

Have books that you would like to add?  Feel free to mail them to us:
Have A Gay Day 
1902 Needmore Road
Dayton Ohio 45414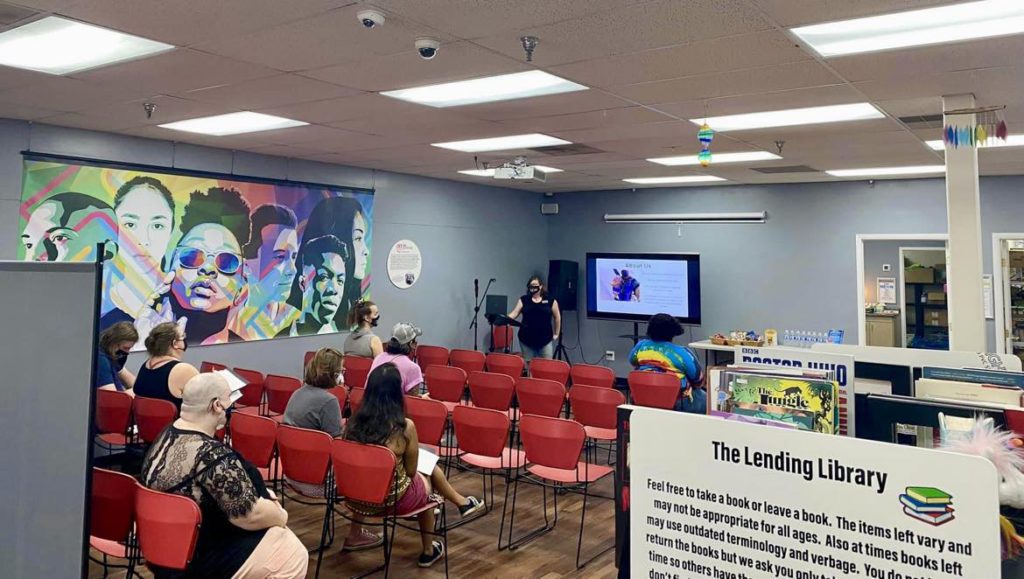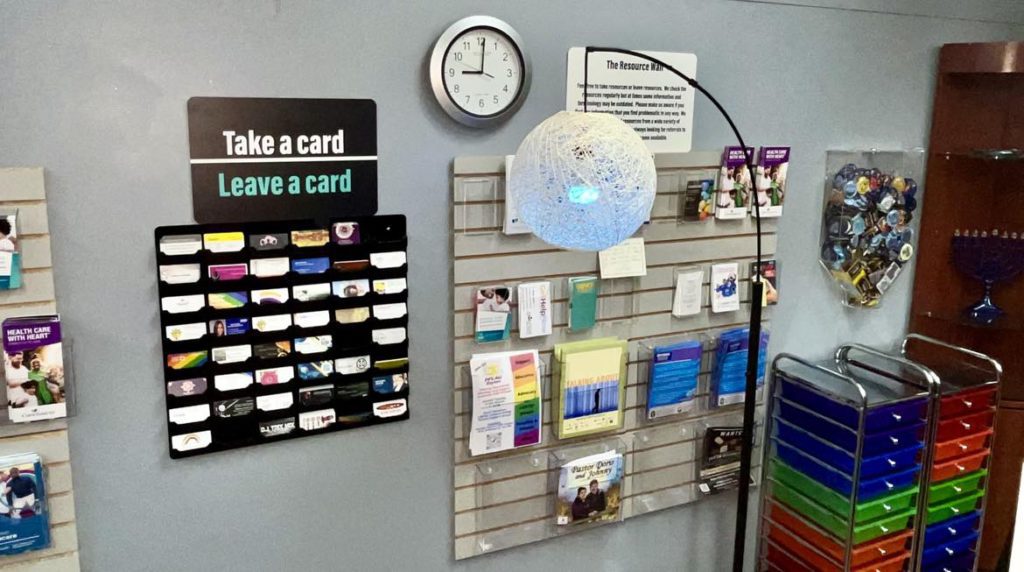 Our Resource Wall
Welcome to our Resource Wall, a place where you are free to take the resources you need or leave any helpful resources for others to use. We understand that it can be challenging to stay up-to-date with all the latest information, so we regularly check our resources for accuracy. However, sometimes some of the information or terminology may not be up-to-date. If you come across any information that you find problematic in any way, please do not hesitate to let us know, as we value your feedback. We strive to request resources from a wide variety of organizations regularly to ensure that we cover a broad range of topics. We are committed to staying current with any new resources and appreciate any referrals or recommendations you have to offer. Thank you for visiting our Resource Wall.

Have resources that you would like to add?  Feel free to mail them to us:
Have A Gay Day 
1902 Needmore Road
Dayton Ohio 45414
The Community Forum is a fantastic resource available to all LGBTQ+ organizations, groups, and allies at absolutely no cost! It has a spacious capacity of up to 50 individuals, and is equipped with top-of-the-line amenities including complimentary wifi, chrome casting, podium, microphone, bluetooth speakers, and even group set up for teams video presentations, just to name a few! Whatever your needs may be, this space is more than capable of accommodating.

To top it all off, the Community Forum offers on-site food and snack storage, along with refrigeration and freezer space for all of your event needs. You won't have to worry about anything less than a perfect experience with LED lighting, waterproof flooring, two ramps for easy accessibility without any stairs, and ample parking.

So what are you waiting for? If you're interested in booking our space, simply fill out our convenient contact form and we'll be in touch!

Click Here to fill out our request form