Welcome to the Have A Gay Day online store.  Your purchase supports Have A Gay Day, a non-profit 501c3  charity organization based in Moraine Ohio.  Quantities are limited and some of our handmade products may have a 2-3 week turn around.  If you have any questions, need help ordering, or would like to order in bulk please email contact@haveagayday.org    Thank you 
Beanies / Slouchies
10014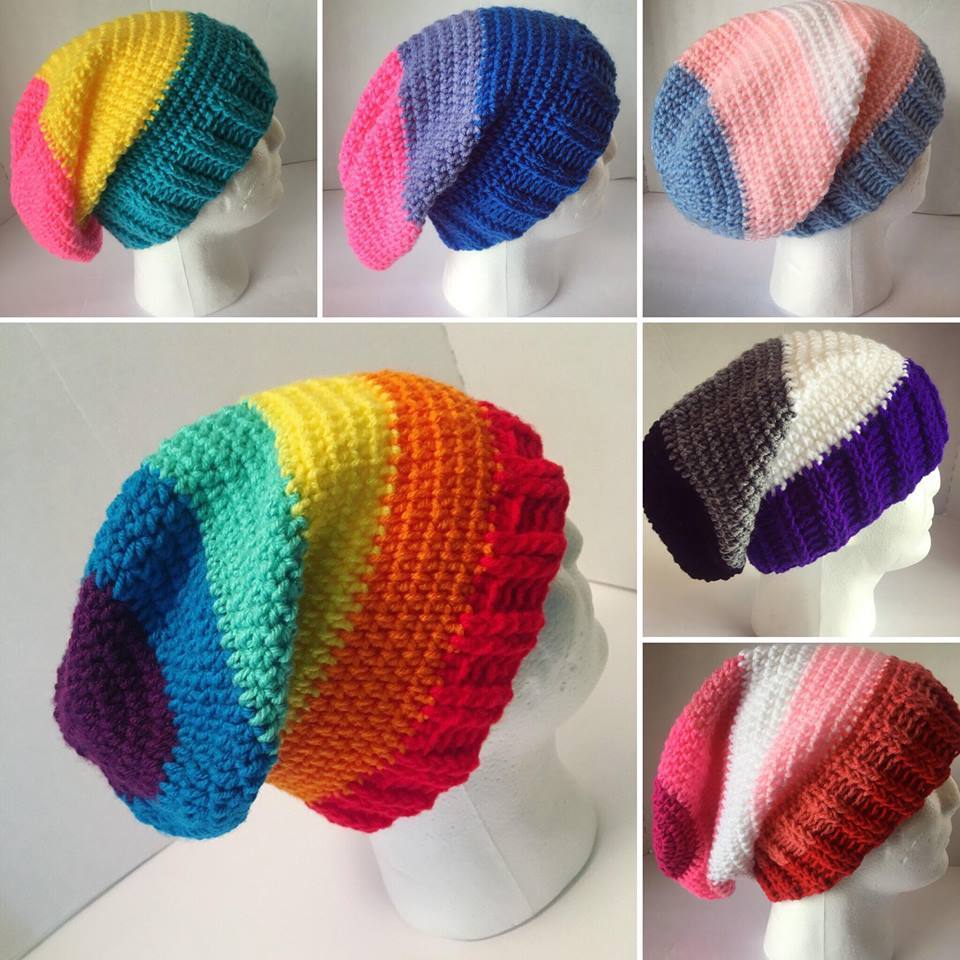 All beanies are made from a soft, warm, and light acrylic yarn that make this hat easy to wear in the winter and summer months. It is machine washable as well!
These custom beanies are made to order. Time to ship will take 2-3 weeks from the time ordered.
Size
Small hat width: 9-9.5 inches (21.5-22.5 inch circumference) (0) Large hat width: 11.5 inches (23-24 inch circumference) (0)
Flag Design
LGBT FLAG (0) BISEXUAL FLAG (0) LESBIAN FLAG (0) ASEXUAL FLAG (0) TRANSGENDER FLAG (0) PANSEXUAL FLAG (0) GENDERQUEER FLAG (0) OTHER FLAG WE WILL CONTACT YOU (0)
Looking for Merch? Check out our merch below!