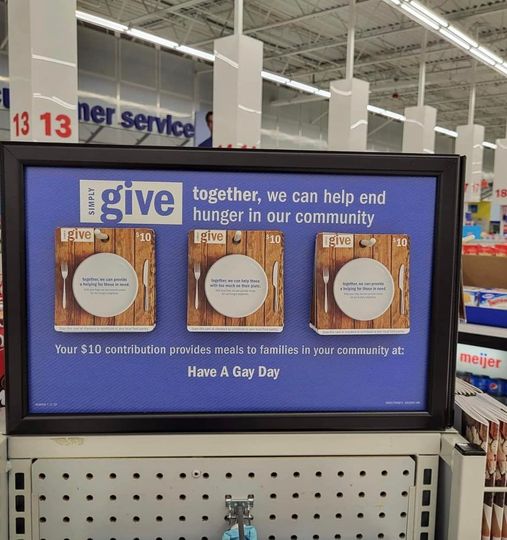 We have partnered with the Meijer location in Huber Heights Ohio.  Annually you can buy gift cards and Meijer will match your donation dollar for dollar.  On one day during June there is a double match day.  You can go to Meijer and on this day any gift card purchase made to our pantry gets doubled.  So, a $10 dollar donation becomes $30.  To anyone that can't make it to the location you can donate to us just make sure it is a specific fundraiser for our Double Match Day or leave a note letting us know you would like it to be added to this program.
Why does this matter?  Every year we give out thousands and thousands of pounds of food to the community.  Sometimes we may not have pasta, peanut butter, jelly, fresh items, and other components to make a complete meal.  This allows us to fill in those voids and give back to the community.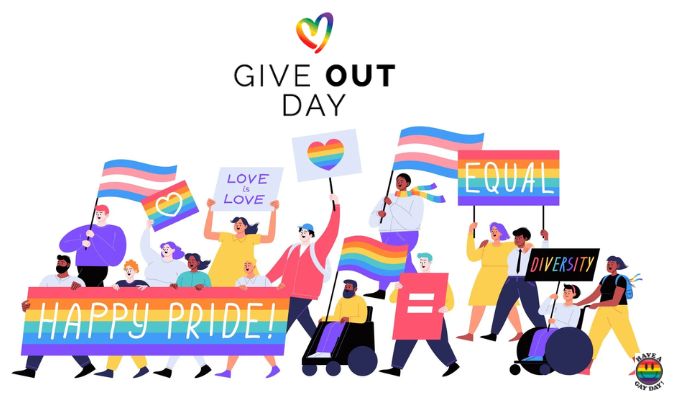 With your help we can receive a $10,000 Grant.  How can you help?  In the month of June if you donate $10 or more for Give Out Day if we receive the most donations that are unique it helps us to potentially win $10,000! 
How does it work?  Simply click the link above and make a $10 donation.  Each individual donation counts as one donation.  So, if you plan on donating $20 instead of making one single donation sign yourself up for $10 and your partner up for $10 too.  Get everyone to give $10 in the whole office!  It all counts to helping us win and continue our work!

We have created a Charity Registry at Walmart.  This registry has much of our personal care and household and pet needs Click Here